Work with us
Join our high performing team to shape the future of health data analytics across the world
Monthly cake days
Food is our foundation, we celebrate birthdays, events, travel and a love of all things food. For the dedicated cake lovers we also have a cake club.
Social & team events
A sociable environment we celebrate many occasions including, Lunar New Year with dumpling making and Harmony Day to celebrate our teams diversity. Recent team events include virtual trivia, virtual escape room, games nights, wine & cheese tasting, rock climbing.
Recreation facilities
Full end of trip facilities with bike rack access, showers, lockers and in building fitness & yoga classes. Our Sydney office has a recreation and games room.
CBD offices in technology hub
Head office location in Sydney Technology Hub, close to Central station. Tokyo office centrally based near Tokyo station.
Collaborative & inclusive environment
Innovation, creativity, sharing ideas and supporting each other is at our heart.
Flexible work
Remote office and flexible work conditions to suit your work and life priorities.
Life at Prospection
Meet our high performing team of Engineers and Product Designers
We have two product & engineering teams supporting our PharmMap and PharmDash products. Datascience, technology design and innovation is at the core of what we do to support decisions to improve patient outcomes.
Our story from the Customer Success and Delivery team
An extension of our clients business strategy and analytics capabilities. Our customer success and delivery team is a solutions focused network. Combining academic, data science and commercial strengths to answer our clients most challenging research problems. Offering research insights to inform decision making and supporting the right patient on the right treatment.
Our Values shape the way we do things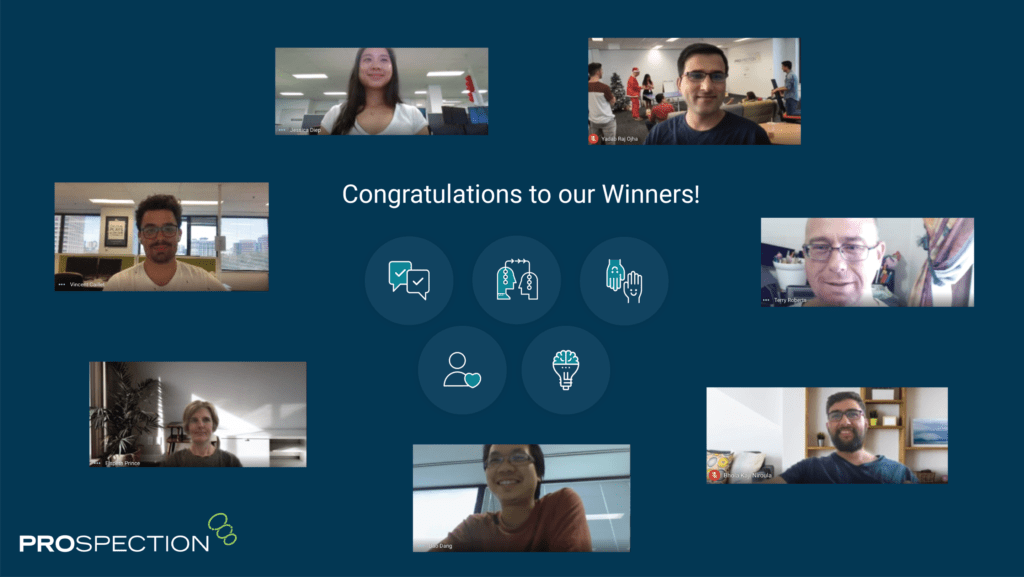 Values Award Recipients
Our values are foundational to the way we work. Quarterly, we recognise team members who excel in living our values through their work. Discover this quarters recipients.
We embrace diversity, we are inclusive
We celebrate many approaches and points of view. We believe diversity drives innovation and connects us closer to our customers. More importantly, creating an environment where everyone can do their best work aligns with our values. We support equal opportunities for all our employees and applicants without regards to ethnicity, age, gender identity or expression, sexual orientation, religion, neurodiversity, disability status or citizenship. Ultimately we want all our employees to be comfortable to be themselves and to be supported to achieve their full potential. Our values drive everything we do.