PharmMap provides geospatial data insights through integration of multiple health datasets. Purpose built to assist life science companies, PharmMap is a prominent tool within the Prospection product portfolio. It integrates operational and longitudinal health data using geospatial mapping algorithms to identify trends and support dynamic queries.
PharmMap connects and overlays various types of data which deliver insights on: therapeutic treatment using sales data; treatment centre, hospital and prescriber access; epidemiological data such as population density and other demographic detail. Geospatial analyses allow for, interpolation and predictive modelling to visualise insights and help identify opportunities for better access to treatment. By integrating comprehensive health datasets, PharmMap helps identify opportunities to review health decisions and ultimately improve patient outcomes.
PharmMap Team
Director of PharmMap Toby Vidler leads a specialised team to help execute Prospection's vision.
"We have a team of around 30 people covering engineering, analysts, delivery services, and our product management group. We typically have 3 or 4 development streams running so there is a lot going on. We've been able to move quickly and achieve some impressive goals for the team." Toby said.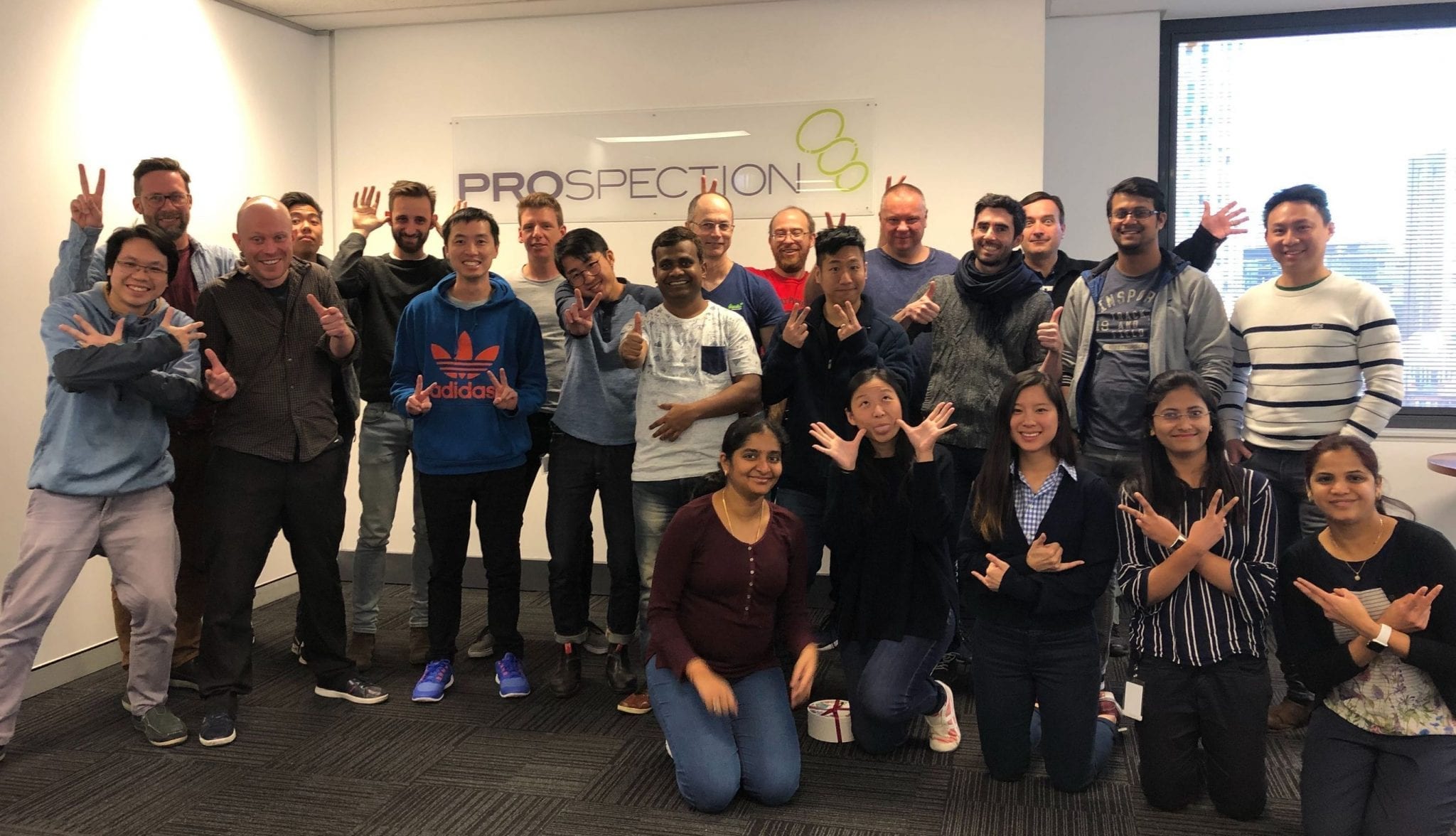 Due to its success within Australia, PharmMap has expanded internationally. It is now operational in New Zealand, China and Japan, with a Korean launch underway. 10 years working with our clients has built a strong geospatial mapping platform. Our life science partners understand the benefits that PharmMap insights provide, establishing Prospection as a leader in healthcare business intelligence.
"Prospection consider our relationship with our customers to be very collaborative. We work together on defining and implementing our product vision." Said Toby.
Informed Decisions through Integrated Health Data
Prospection use PharmMap to help clients gather clinical insights from overlaid health data. PharmMap has a range of capabilities that allow Prospection's team to examine data from various angles. Clients can extract as much information from the data as possible.
"PharmMap has many different reporting modules to help our customers understand the commercial drivers for pharmaceutical demand. In order to achieve that, PharmMap is ingesting a variety of data sources including transactional sales and sales force activity data." Toby said.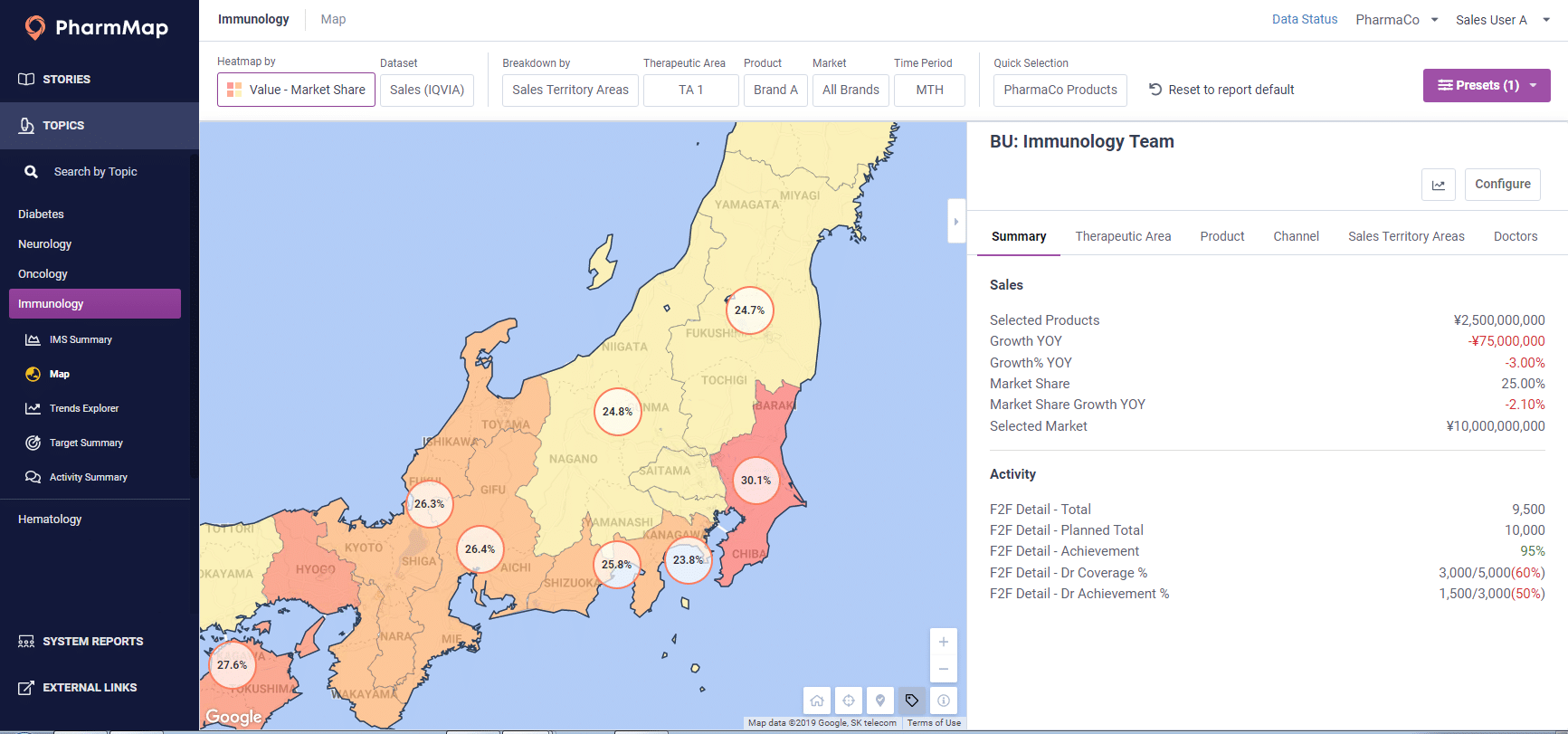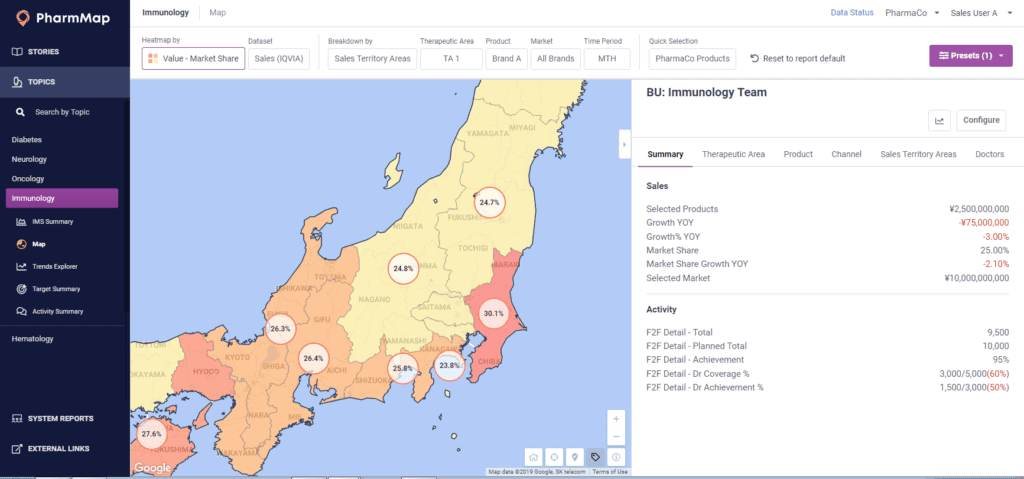 Clients use PharmMap as a tool to integrate multiple data sets within their organisation. By having all information in one place it creates a source of truth for the business and insights can easily be cascaded up or down. In a modern business data underpins most processes for an organisation. These range from, territory management for a medical rep, commercial strategy for brand managers and wholistic dashboards for the leadership team. PharmMap insights support business and future resource planning.
PharmMap is also used by market access teams to find untreated patients by mapping prevalence data with sales and demographic data. Supporting development of strategies to grow their market and help more patients.
Empowering Matrix Teams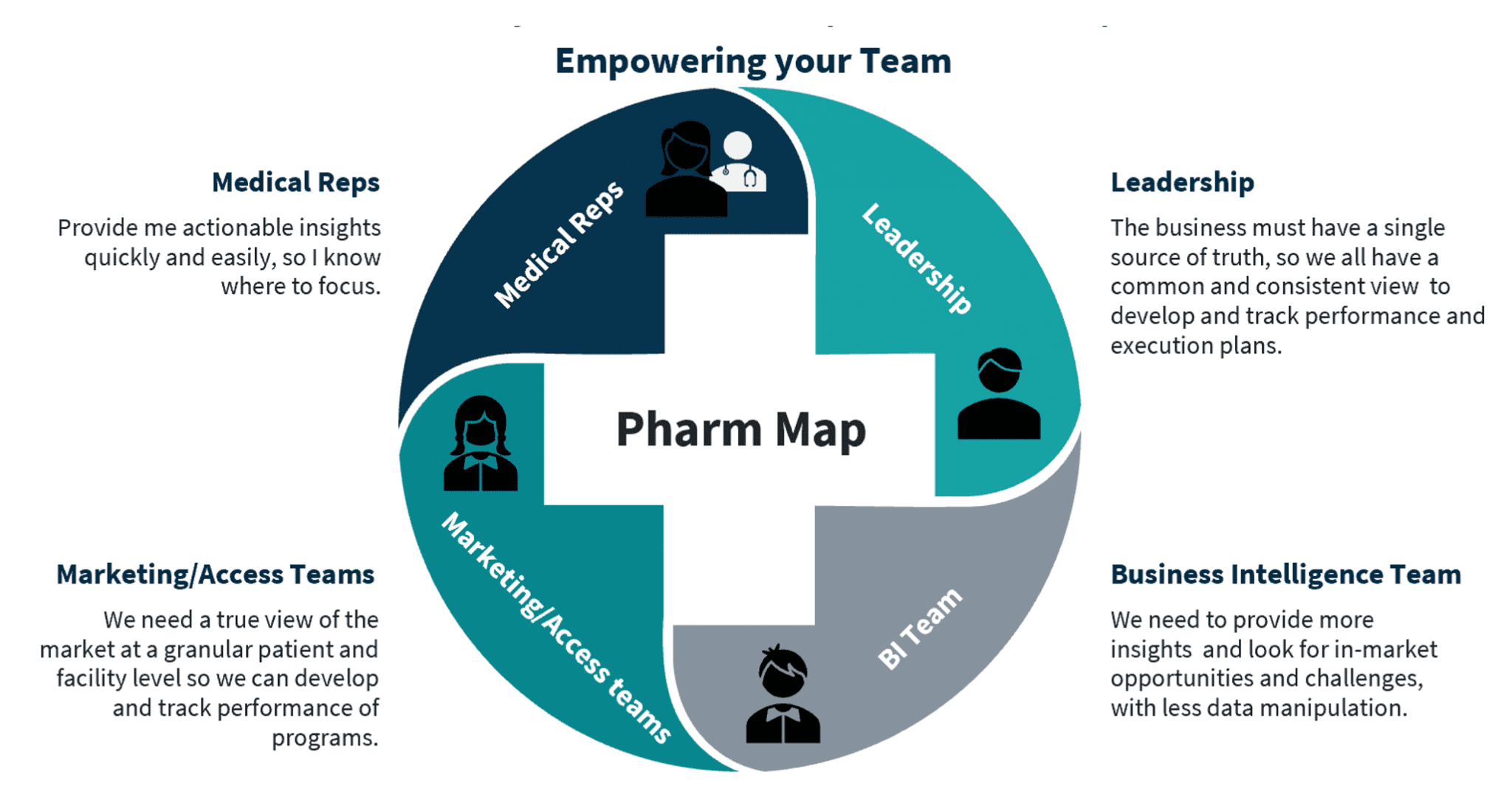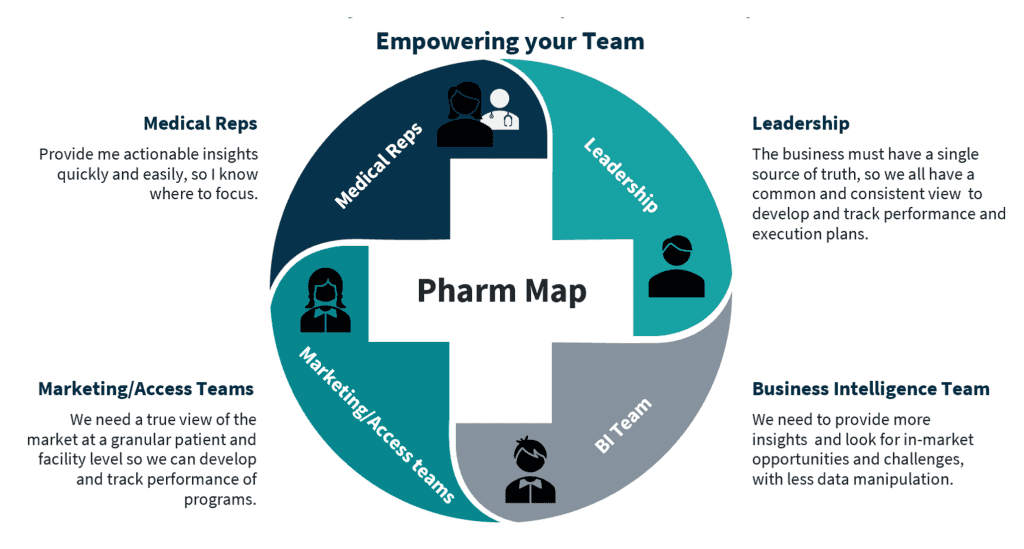 PharmMap in the future
PharmMap has been a crucial element in the growth and development of Prospection. This platform is still pulling together new insights from data sets that will continue to help put the right patient on the right treatment.
"Given the data we have access to and the analytical & engineering capability of the team we have a really great opportunity to take what is already a compelling product and push it into ground breaking territory. This is a journey we're eager to continue with our customers." Said Toby