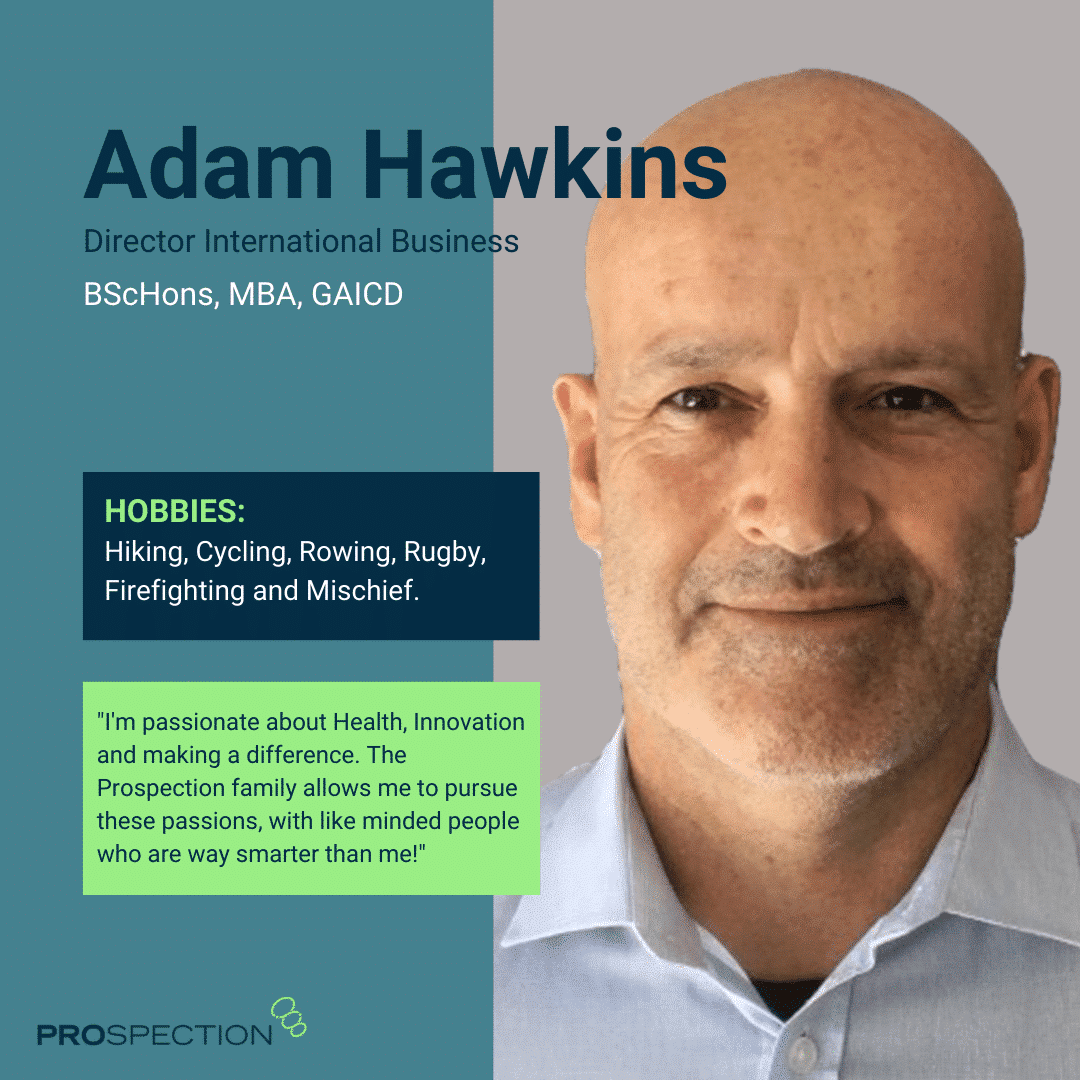 Prospection has experienced strong growth since starting 9 years ago. Most recently opening an office in Japan. We now offer our advanced ML and predictive health technology across the Asia Pacific Region, UK and USA.
Prospection Capability
Prospection's unique expertise is offered through complex algorithms, accompanied with predictive machine learning to mine health data. Leveraging this technology, we help improve patient outcomes and patient care across the Asia Pacific Region. Originally founded in Australia, demand for therapeutic insights has driven a strong presence in New Zealand, Japan, China, South Korea and Singapore.
Prospection has always been about bridging the gap between tech and healthcare. Prospection, consists of 90+ employees featuring doctors, engineers, business analysts and healthcare professionals that all contribute to making an impact on the patient and their outcome.
With our expertise and capability, we can apply ML algorithms to healthcare data to create treatment insights and predict what will happen next. Making a big difference in the lives of clinicians and patients alike.
International 'Go To Market'
Adam Hawkins, Director of International 'Go To Market', is expanding Prospections focus to include the US and UK.
Originally a sales and marketing executive, Adam pivoted towards data/technology where he was responsible for rescuing delinquent brands and designing/launching new offerings. Adam's career has seen him work in many countries around the world whilst living in Hong Kong, Singapore, London and Sydney.

"It was incredibly stimulating to work for so many clients in so many countries and cultures – a truly enriching experience. Most recently I founded and divested a SaaS Health Analytics business to a Fortune 500 company. The learnings from that journey involved both highs and lows, but they were all priceless." Adam said.
Adam's key objective will be embedding existing launches in Japan and Korea. As well as setting up launches for Prospection into new countries such as the US and UK. With the wealth of patient data existing in these markets, we can add our technology algorithms to leverage this data. As our global footprint grows, we are working with an increasing number of datasets, which include a greater volume of patients across different diseases. By increasing our data inputs, we continually revise and improve our technology. This in turn improves the knowledge of the patient specific diseases such as cancer, rare disease, cardiovascular or respiratory diseases. Using aggregated real world data to improve understanding of how patients are diagnosed and treated. The result is insights to inform program design to improve patient outcomes.

"For me Prospection is about driving better and targeted best practice treatments that will ultimately deliver better health outcomes for patients and physicians. Much of this value is already being delivered in ANZ, my role is to replicate this in overseas markets, particularly the larger healthcare markets of US, Japan and Europe." Adam Hawkins.

Vision

Adam's passion for health, innovation and making a difference will help mature and strengthen the work Prospection has done in Australia along with continued expansion across Asia, US and UK.

"I see significant gravity from our clients and partners as we elevate our consumption for RWD, expand our international footprint and extend the breadth and depth of our
offerings."