Healthcare Data Analytics & AI Prediction in Asia Pacific
AI and Technology platforms that transform your understanding of the patient journey using descriptive and predictive analytics.
REAL WORLD INSIGHTS
Prospection uses longitudinal health data sets to analyse and visualise insights and predict future outcomes. Our technology platforms integrate multiple data sets for robust results.
ADVANCED ANALYTICS
Easy to navigate, our proprietary cloud based platforms use advanced algorithms and machine learning to understand the patient journey at any point in the treatment pathway.
SUPPORTED PLATFORMS
Our commercial, clinical and data experts are always on hand to help you navigate the tools and interpret the data.
PharmDash
PharmDash is a real-world evidence platform that delivers insights into the use, value and outcomes of different healthcare interventions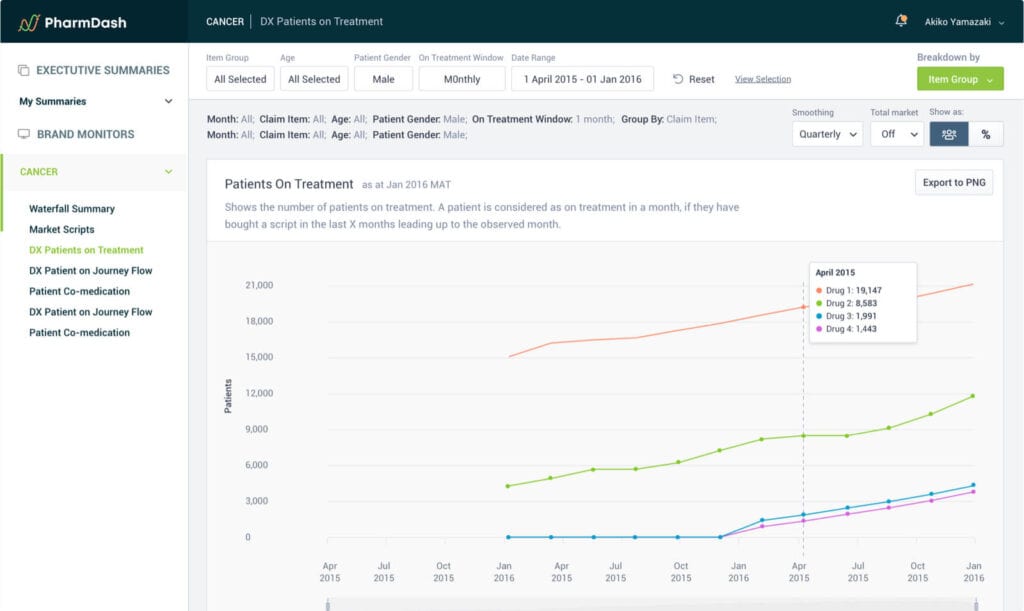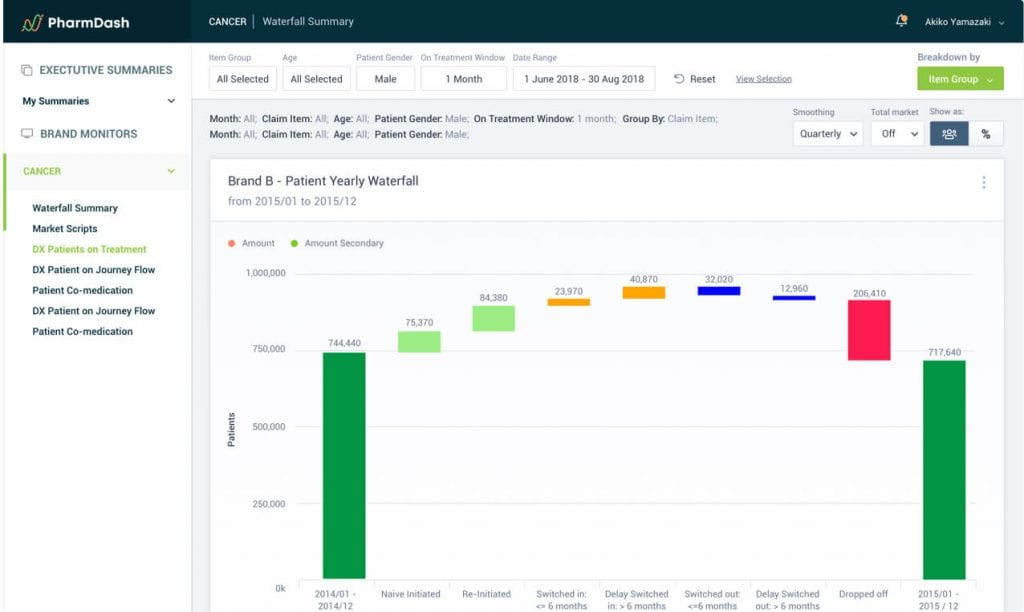 Patient Journey
Understand the treatment journey for different disease states, including demographics, geographical location, prescriber type, gender, patient segmentation.
Market Dynamics
Understand drug utilisation including, what treatments are taken and when, how treatments are used in different lines, co-medications, drug regimens, source of business for different drugs.
Lifecycle Management
Real world evidence regardless of product lifecycle. Supporting matrix teams across Marketing, Medical, HEOR, Market Access, Clinical Operations.
PharmMap
Manage performance of your life science business with our Commercial Effectiveness SaaS platform, integrating commercial and operational data to a single view using geospatial mapping algorithms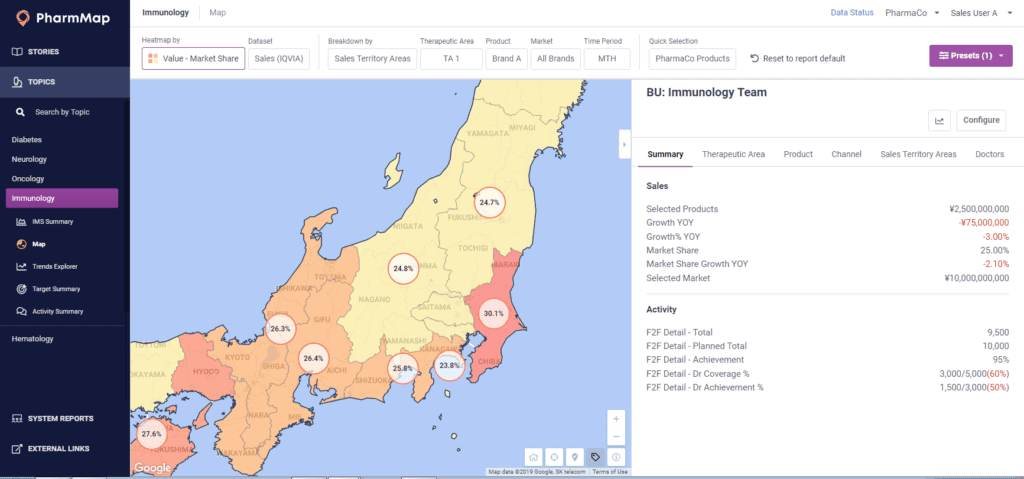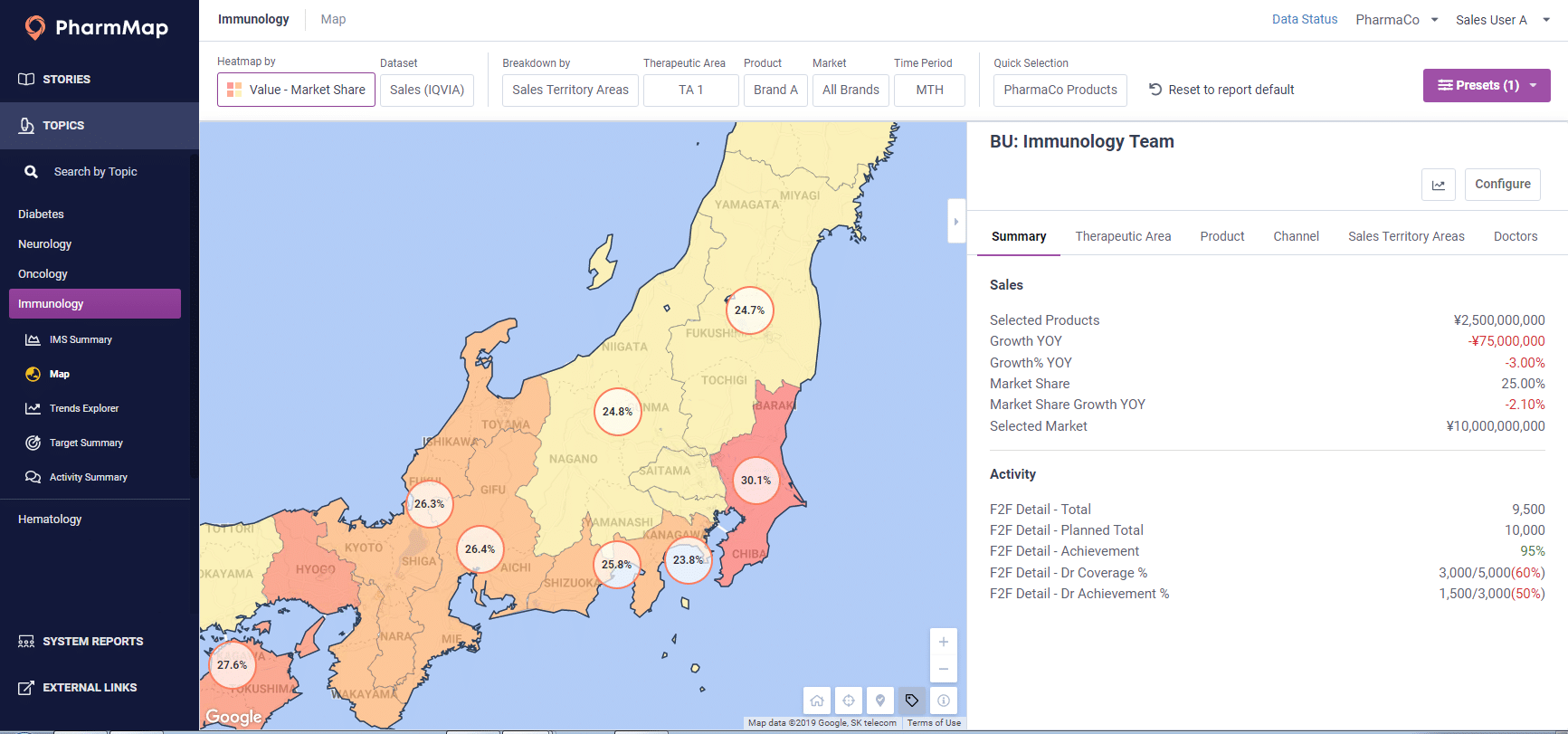 Power of Map
Making insights meaningful through geospatially presented data. Helping you identify patterns and trends based on geography and location. PharmMap overlays many different data sets based on sales, activity, hospitals, prescribers, population density and disease prevalence.

Patient Focused
PharmMap helps you focus on patients, with its zoom in and zoom out feature across report dimensions. Whether its applying RWE indication splits, regimens, doses to analysing your brand portfolio, you can examine your relative competitiveness by geography, indication, disease area using our simple, yet powerful visualisations.
Prospection Labs
Our R&D capability is at the forefront of artificial intelligence (AI) to support all parts of the healthcare value chain
Customised Solution
Supporting your most challenging and unique business problems, we integrate and analyse data for customised solutions to support clinical trial feasibility, new market assessments, HTA, forecasting and strategy planning.
Artificial Intelligence (AI)
Our interdisciplinary team work together to identify and tackle problems that lead to meaningful outcomes using AI enabled solutions. Our work touches on patient outcomes, commercial effectiveness and decision support.
AI Case Study 1
In-field teams are one of the most costly and important resources for delivering commercial results. Using AI we predicted promotional responsiveness of sales teams, individuals, therapy areas and products, to inform decisions to optimise sales force effectiveness.
AI Case Study 2
Aiming to improve the treatment journey and outcomes for cancer patients, we used longitudinal patient history for specific cancer types to assess risk of metastasis, helping clinicians to evaluate risk and consider earlier treatment interventions to improve outcomes.
Careers at Prospection
Passionate about health data and technology?